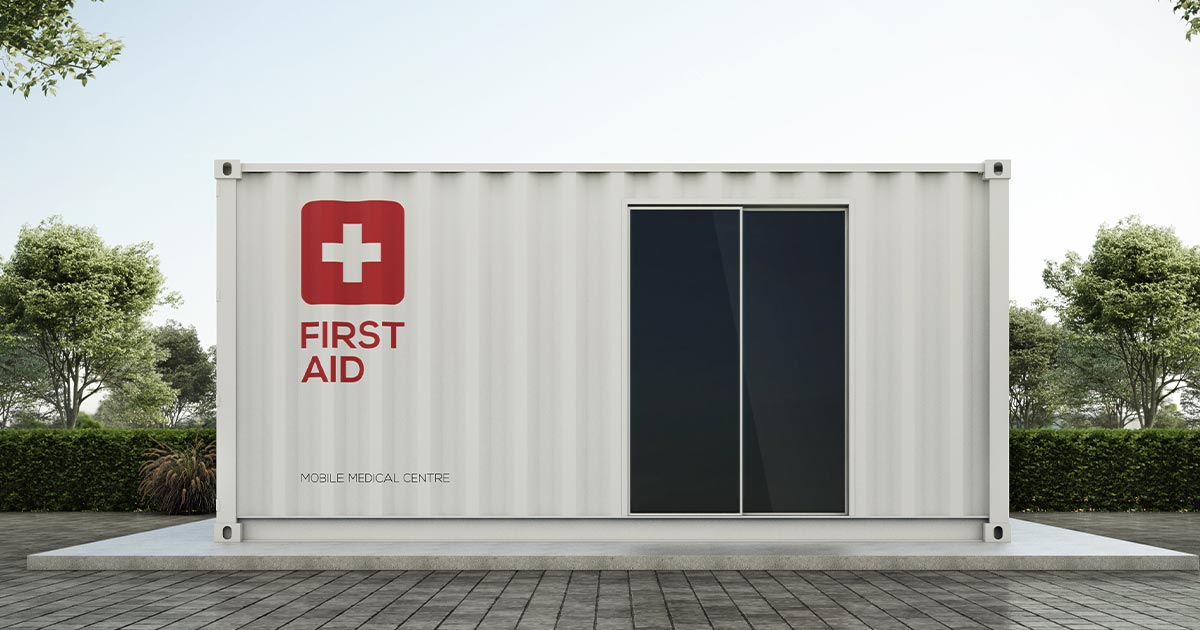 May 1, 2020 10:34 pm
Leave your thoughts
Shipping container uses in Houston, TX are not limited to storage. There are innovative stories about them being converted into tiny houses, work sheds and even horse stalls. With the onset of COVID-19, shipping containers serve another purpose: prefabricated intensive care units (ICUs). Here is how this new development helps control and treat COVID-19.
Growing need
COVID-19 is making significant demands on healthcare resources. Since there is no international standard regarding the number of hospital beds per 1,000 people, the need varies widely between countries. Japan currently offers 13 beds per 1,000 people, while India offers less than one per 1,000. This disparity affects how people are treated for COVID-19 and whether that treatment is effective.
Survival rates increase when patients have access to ICU beds. Even in the developed world with high-tech health resources, there is strain and competition for this access. Once admitted, COVID-19 patients require intensive treatment for several weeks. Doctors in Italy made the difficult choice of reserving 70 percent of ICU beds for patients with a "reasonable" chance of survival. Older patients were often simply left to die.
Shipping containers have become a valuable solution in this crisis. Each container becomes a mobile ICU that can be joined with other containers to create field hospitals. The units can be kept separate from other hospital populations, and are easily sanitized. Designers equipped each 20-foot container with an inflatable corridor, supply unit, crash cart, air handling unit, medical gas and surgical bed. Medical staff can easily travel between them and avoid cross contamination as easily as if they were in a traditional hospital.
Better health systems
A common fear is what will happen when the disease takes hold in more fragile health systems, like those in Africa. Dense populations and reduced access to resources promise to make COVID-19 even more devastating. Fortunately, these containers can help with that issue as well.
The shipping container ICUs are equipped with everything a patient needs to receive care. In addition, they are highly portable. As care needs decrease, the ICUs can move between cities to meet demand, and can even be sent overseas. They are quick to assemble and disassemble, and can be transported by road, rail or ship. It will take less time to get these units to places where the demand is high, and they will not depend on the surrounding resources as heavily.
This is one of the many creative solutions that has arisen during this pandemic. Since hospital space and biocontainment are major issues in controlling the spread and ensuring effective treatment, the storage containers seem to offer a premium option. These field hospitals could make the difference in surviving COVID-19, especially in resource-poor environments.
A Mobile Box offers the containers you need for all of your shipping container uses in Houston, TX. No matter what you need to ship or create, we have new and used containers available for sale. We're pleased to offer 20-, 40- and 45-foot units. Call us today to order containers or learn more about what we can do for you.
Categorised in: Shipping Containers
This post was written by Writer