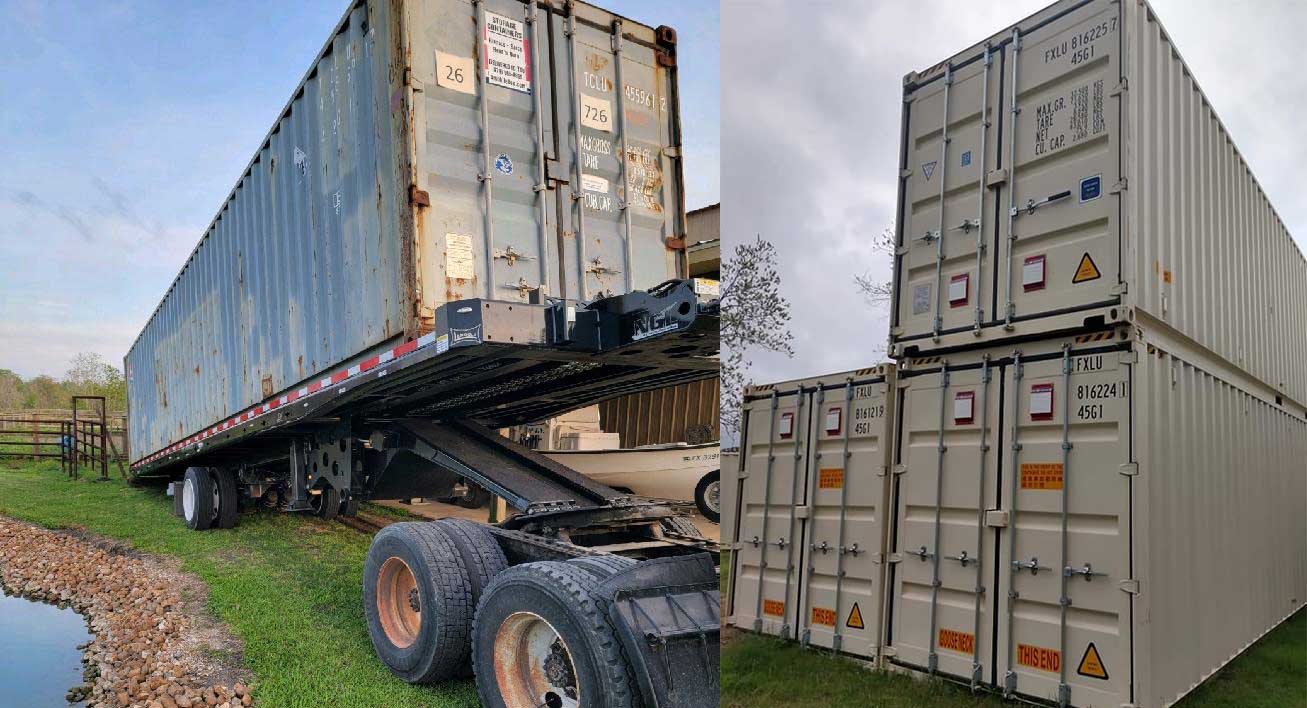 On-site, temporary storage containers are a great way to store products wherever you want for a low monthly rate! No driving to a mini-storage facility. Convenience when you need it, where you need it. Our pod units are wind and watertight and can be used for a multiple of storage options. Pod units can be used as hunting shelters, placed on site as privacy and sound barriers, converted into small shops or studios, and used in various other housing capacities. The possibilities are endless with large storage containers and temporary storage units from A Mobile Box.
We are an approved Walmart vendor#708516 and provide temporary storage containers and portable storage units for:
Retail Store / Parking Lot Storage:

Seasonal or surplus inventory
New store openings
Records storage

Public & Private Schools:

Athletic field equipment storage
Classroom remodeling storage
Churches
Clubs & Associations

Boy & Girl Scouts
Hunting clubs

Government Facilities
Residential / Homeowner Storage:
Used Large Storage Containers & Temporary Storage Units
Our used containers will have some minor dents and dings, but can withstand the weight of equipment such as forklifts and tractors. The quality of containers will vary and most of the containers shown are a representation of what we have for container rentals and sales.
Mobile Storage Units: Sizes and Delivery Requirements
For single 20′ container deliveries (our "mini" units) we have a shorter rollback truck, which allows us to get into tighter spaces in residential areas, driveways, inner city spaces, alleyways and more.
Our larger mobile storage units will be delivered on a 40′ tilt bed trailer, which accommodates 40′, 45′, or 2-20′ containers. Please keep in mind that the land must be dry for deliveries and for pickups with adequate space for each container size you choose
(as indicated in the diagrams below).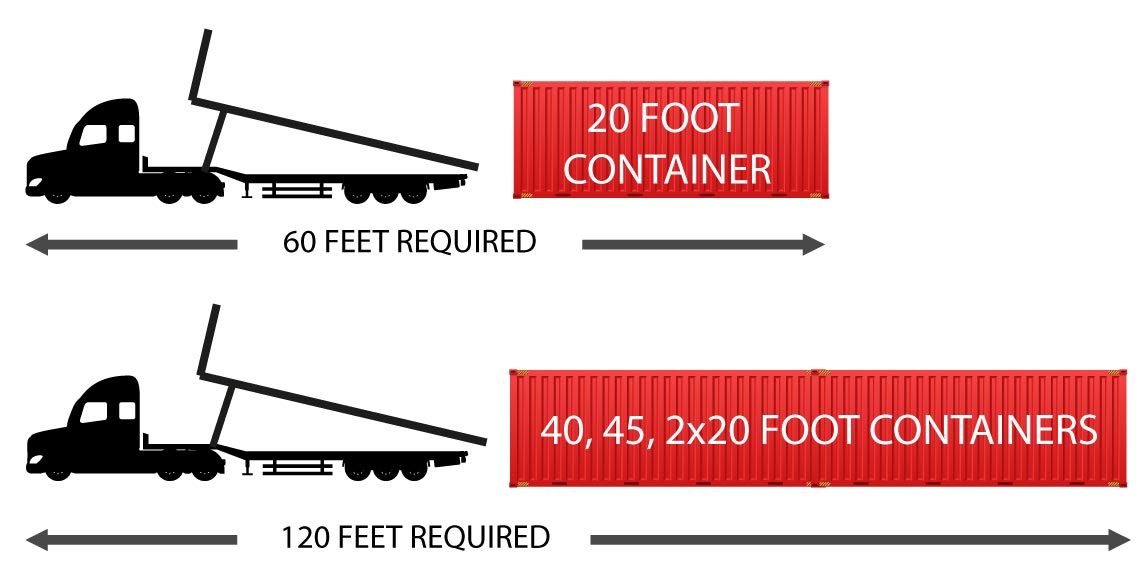 In-Stock Container Sizes (available to buy and rent)
8'W x 20'L x 8 1/2'H Standard
8'W x 40'L x 8 1/2'H Standard
8'W x 40'L x 9 1/2'H HiCube
Specialty Container Sizes (for purchase only)
8'W x 20'L x 8 1/2'H Double Door (doors on both ends of the unit)
8'W x 40'L x 8 1/2'H Double Door (doors on both ends of the unit)
8'W x 40'L x 9 1/2'H Double Door HiCube (doors on both ends of the unit)
8'W x 45'L x 9 1/2'H HiCube
If you have any questions or would like a quote for our portable storage units or A Mobile Box container sales pricing, please fill out our online request form or contact us at (979) 798-2629. We service throughout Brazoria, Jones Creek, Wild Peach Village, Brazoria County, and Houston, TX.