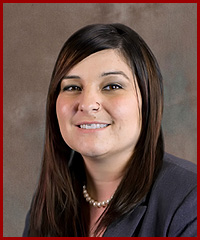 From the desk of Courtney McKinley,
President
A Mobile Box
I first discovered the many uses of large, on-site storage containers while serving in the Army. When injuries and discharge brought me back home, my father encouraged me to add a few of these containers to his self-storage business.The demand for these storage solutions was immediate and we soon had 80 of the 20′ mobile container storage available. My father encouraged me to start a new company and A Mobile Box, a woman-owned business, was born. Offering temporary and permanent solutions for commercial & retail business storage, construction storage and residential storage on site, customers can now choose between 20′ and 40′ mobile containers which can be delivered or picked up quickly using company-owned trucks and trailers.
Please contact us at (979) 798-2629 if you have any questions or need more information. I hope you will allow us to serve your storage needs now and in the future.
Sincerely,
Courtney McKinley
Mobile Container Storage Sales and Service
Paul Treadgold of A Mobile Box
Sales and Service Manager
A Mobile Box
We know how important it is to have all the information ready for a smooth delivery day for your mobile storage unit. At A Mobile Box, from the day you inquire about a storage unit until the time it is set at your desired location, we strive to make that happen.We do our best to work with you on desired delivery dates – but please keep in mind that weather, prior scheduling and availability may affect the requested date. Please read the information on delivery requirements on our services page. This will help you choose the proper place to house your mobile container storage when we arrive to deliver.
Give us a call at (979) 665-8899 if you have any questions or need more information for sales or delivery in Brazoria, Jones Creek, Wild Peach Village, Brazoria County, or Houston, TX. We look forward to doing business with you.
Sincerely,
Paul Treadgold