June 27, 2019 6:35 am
Leave your thoughts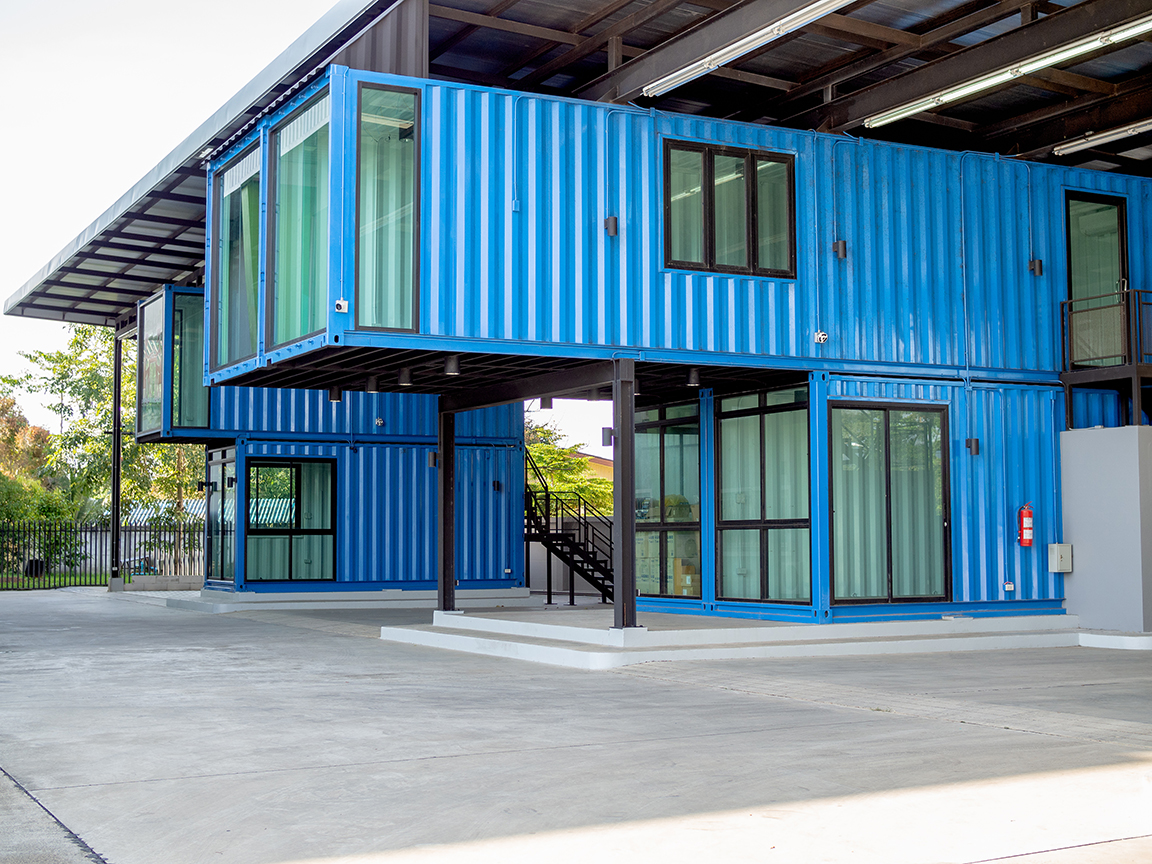 More and more business owners are turning to using shipping containers in Houston, TX to help expand their business. While on-site storage containers have long been used as a great way to store products, shipping containers can also be converted into small shops or studios, or used to expand existing retail or office spaces. The possibilities are endless! Read on to learn everything you need to know about utilizing a shipping container in Houston, TX to expand your business.
An alternative to renting space
Renting space can be expensive, and for small businesses who are trying to keep prices competitive, it can be hard to expand in a realistic way. Non-profit organizations can have an even harder time keeping up with rising real estate costs. Plus, renters are vulnerable to pricing increases that they can't keep up with, making them susceptible to eviction. Expanding your business using a shipping container in Houston, TX can be an affordable alternative to keep the business up and running and even expand in a low-cost way. All business owners know that it's important to keep operating expenses as low as possible so they can increase profits. A shipping container expansion can be just the solution for additional mobile offices, additional retail space or even a recreational space for non-profit groups.
Aesthetic and trendy shops
Shops and retail spaces are among the most popular choices for transforming shipping containers in Houston, TX into something trendy and inviting. A shipping container is immediately eye-catching, as it stands out from the surrounding buildings, and it can be one of the most customizable spaces you've ever owned. Plus, it offers a portability that no other retail space can compete with. Shipping containers are mobile, so when it comes time to vacate the space, you won't have to worry about losing business. You can set up shop in a new location in a matter of days.
Offices and workspaces
If you're looking to add to your talented workforce and expand your business, you may consider investing in a shipping container in Houston, TX. Finding additional affordable office space can seem impossible, but shipping containers will help keep costs low so you can put more profit into your pockets. Plus, they can be used to expand your business into new areas. The mobility makes them extremely flexible as, if you decide to move, you can easily bring your business with you.
Shipping containers also make great studios and workspaces for artists, freelancers and more. They are flexible, durable and weatherproof, so you don't have to worry about your materials being exposed to the elements. They can be completely customized and transformed with doors, windows, skylights, wall partitions, insulation, electrical packages and more. Your creative space should be uniquely yours.
A Mobile Box provides commercial and residential portable containers to customers in the Houston area. With over 15 years of experience in the storage industry, you can rely on our shipping containers for secure and portable storage and environments, no matter what you decide to turn them into. Give us a call today to find out your options!
Categorised in: Shipping Containers
This post was written by Writer