January 7, 2019 10:29 pm
Leave your thoughts
Believe it or not, large metal storage containers can do more than just store stuff. From living quarters to workspaces, here are some of the most creative uses for shipping containers in Houston, TX.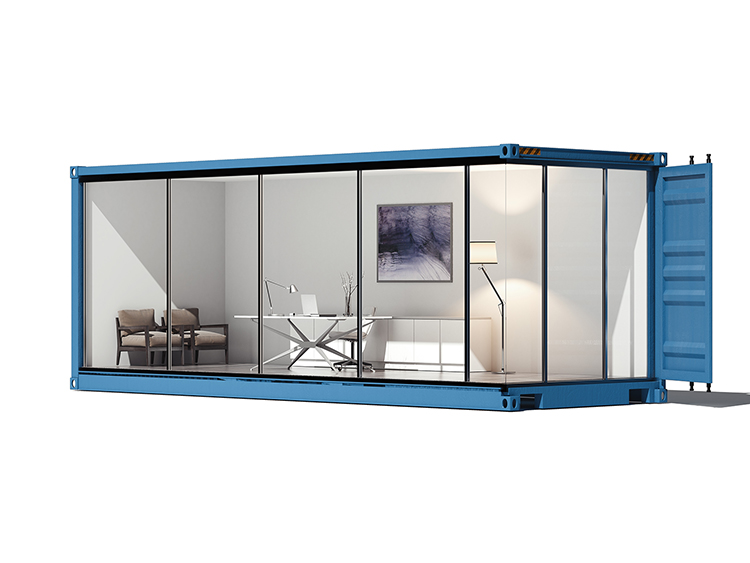 A hunting cabin
As an avid hunter, you prepare the best you can for what the wild might hand you, and of course, you pack the essentials to get you through a day or weekend of hunting, but your living accommodations and sleeping area may not be as firmly established. Shelter is a necessity, whether it's a tent in the middle of the woods or a cabin by the lake. But how would you feel if we told you there's a unique solution to your shelter situation?
When it comes to hunting cabins in the woods, the fact is that they are usually not used very often. You probably run into some of the most common issues that come with cabin ownership including wood rot, pest invasions, a leaky roof and mold growth. Cabins require regular maintenance, just like your regular home. With that in mind, if you are thinking about investing in a hunting cabin, take the time to consider using a shipping container instead of traditional building materials.
After a hunt, imagine you and your friends heading toward a sturdy hunting cabin container that's free of the typical traditional hunting cabin problems. Shipping containers are constructed of strong metals, can seal up tight and are easy to add additional features to, including a toilet, sink, shower, mini kitchen, and solar power.
A workshop
If you are unable to build an addition onto your home but desperately want a private home workshop, consider getting yourself a storage container to convert into a workspace. Shipping containers are the perfect size for most artists, woodworkers, plumbers, mechanics and remote workers to spread out and do their work. Set up your container right to reap the benefits of a safe and secure place to conduct your business or store equipment or supplies. In addition to durability, mobility, and security, your shipping container workshop will also prove to be economical.
Do you have a small backyard? Choose from a range of container sizes to fit your needs and available space. Most containers come with double doors that open wide. You won't feel closed off while inside your workshop container, and when you're done for the day, you can simply lock up the doors to keep unwanted parties out.
A dance studio
Whether you are a dancer or an instructor, finding a good, adequate amount of space to practice is not always easy—or cheap. Dancing at home can be challenging. There's furniture in the way, people walk through your practice area and there are just too many distractions. With storage containers in Houston, TX, you can create a dance studio right in your own backyard that'll be within reach 24/7. There's no driving necessary or scheduling around other dancers' practice time.
Which of the above is your favorite idea? Have you transformed your shipping container into something unique? For more information about shipping containers, call A Mobile Box anytime. We'd love to help you find the ideal container for your needs and hear about your creative use of our products!
Categorised in: Shipping Containers, Storage Containers
This post was written by Writer